Yangjiang International Kite Festival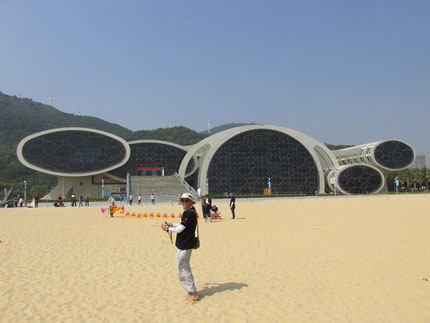 At the 27.-28.10.2017, No Limits was represented by Volker at Yangjiang Kite Festival.
A first launch at the close beach was followed by the main event in a parc in Yangjiang.
The main event took place in a parc in the city centre. As the wind was very light, the turbulances were not strong.
During the opening ceremony, several groups staged fan dance, dragon dance and other choreographies. 
The whole parc was crowded with locals having picknic and flying kites.