Portsmouth Kitefestival, 27. - 29. August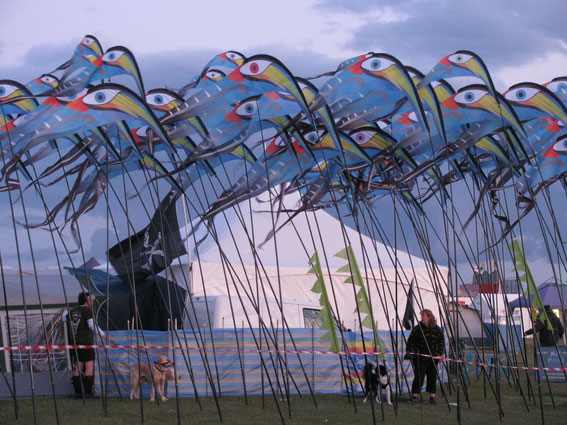 This year for the first time, Volker joined the Portsmouth Kitefestival.
Arrived at Rees Hall, the accomodation, it's just a few 100 yards distance to the kitefield. 
A very nice Festival, with plenty of anchors for the kites. Another great advantage 
of the kitefield is the lawn: very short cut, it is the best surface to "desand" big kites. 
That gave me the opportunity to fix my kites the week after without getting too much 
sand into my apartment.

Except for some moments, the weather was fine.